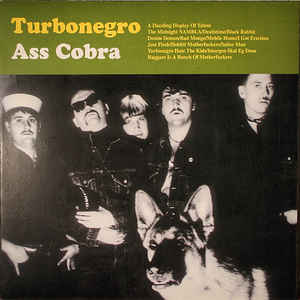 NEW CD
Indie Recordings

The classic Turbonegro albums, re-released on Indie Recordings; Ass Cobra, originally released in 1996.

The legendary Turbonegro played their first ever concert in Copenhagen in February 1989, so this year sees the 30th anniversary of this extraordinary band.

Indie Recordings are immensely proud to announce that we have obtained the rights to release the Turbonegro catalogue on limited edition coloured vinyl (on never before released vinyl colours), standard vinyl and CD.

The release series will commence this October to coincide with the start of the band's Anniversary tour which kicks off with a series of Scandinavian dates, and continue into 2020.