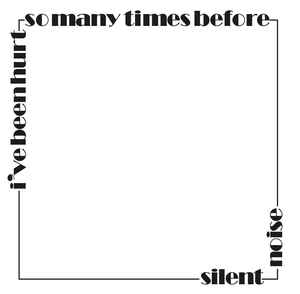 NEW 7"
Breakout Records
Formed in 1978 as "Broadside Outcasts" they performed at least one gig with an added saxophonist. The band's name was then changed to 'Silent Noise' after one of Dave's songs.

In April 1979 the band"s self-released the "I've Been Hurt (So Many Times Before) c/w Heart to Heart" 7" on the Easy Records label.
Silent Noise played a few gigs through out 1979, their single achieved two air-plays on Radio 1 (John Peel, of course) and they also mimed to it at one of John Peel's gigs at the UEA. Radio Norfolk also played it at least once in 1980 on the 'Wally Webb Show' which, at the time, had become the local outlet for hopeful groups.

Webb also played 'Nightclubbing' which, finances permitting, would have been the second single. However, lack of funds resulted in it never being pressed onto vinyl at the time.