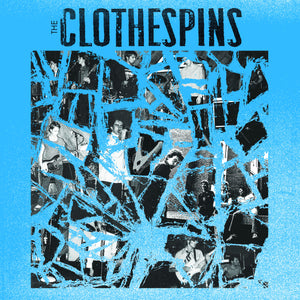 NEW LP
Projectile Platters

This LP compiles the rare unreleased demos from New London Connecticut's
'The Clothespins'.The Clothespins were New London's second punk rock
band after the Reducers. These two rare demos from 1979 and 1980 show
how great and versatile they were, total smart guy nerdy Punk n Roll
with touches of Art Punk and Power Pop. The songs are catchy and the
music rocks with the energy of full throttle melodic speed punk for fans
of The Ramones, The Angry Samoans, Black Randy, Freestone, The Gears,
The Dickies and the Reducers.