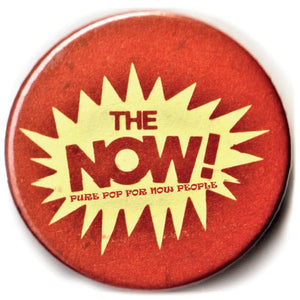 NEW LP
Detour Records

Detour Records welcomes the old Portsmouth Mod band to their label. All tracks on this album were recorded between 1981-1983 and have never been heard outside of the band since the day they were recorded and have stayed unreleased until NOW!.

The majority of you would not of heard of this band but believe us you won't be disappointed. We would say they would of been very at home on Dan Treacys and Ed Balls WHAAM! Label. We would describe them as a cross between The Jetset, Mood Six while listening to the Direct Hits. The first few tracks of the album are the earliest recorded and were mod revival but as the band digress they went more to the psychedelic end of the mod spectrum.

The Now were formed in Hampshire, UK in 1981, influenced by sixties bands The Beatles, Small Faces, Spencer Davis Band, The Who and inspired by the Mod revival happening around that time. The Now had 4 line ups during its 3 year history and were featured in many Modzines in England and Europe, and were interviewed on local radio.

The Now had local cassette tape releases and were featured on cassette compilation albums. The Now played many live gigs, mainly along the South coast of England, gaining a large Mod following, with The Now's final gig happening at The Cellar Bar, Gloucester Hotel, on Weymouth seafront, Dorset UK on Saturday 5th May 1984.